Data Science in Practice
Empty space, drag to resize
How you will study for this module?
In this module you are required to carry out project work. In doing so you will:

Work with real world data

Apply data science skills and knowledge appropriately to analyse a business problem

Derive insights and make recommendations

Clearly present your findings through presentations and a report
The Data Science in Practice module provides you with an opportunity to yor apply knowledge through project work. You will select a project from a specific domain and appropriately apply exploratory data analysis, statistical methods and select appropriate advanced modelling techniques. This module also develops your scientific communication skills through the preparation of project reports and presentations.
Empty space, drag to resize
In order to complete this module successfully you will need to
Attend the scheduled live classes for the initial, interim and final project presentations




Submit an initial project proposal



Submit an final project proposal

You will need to

achieve

a grade of 50% or more for your project.



Empty space, drag to resize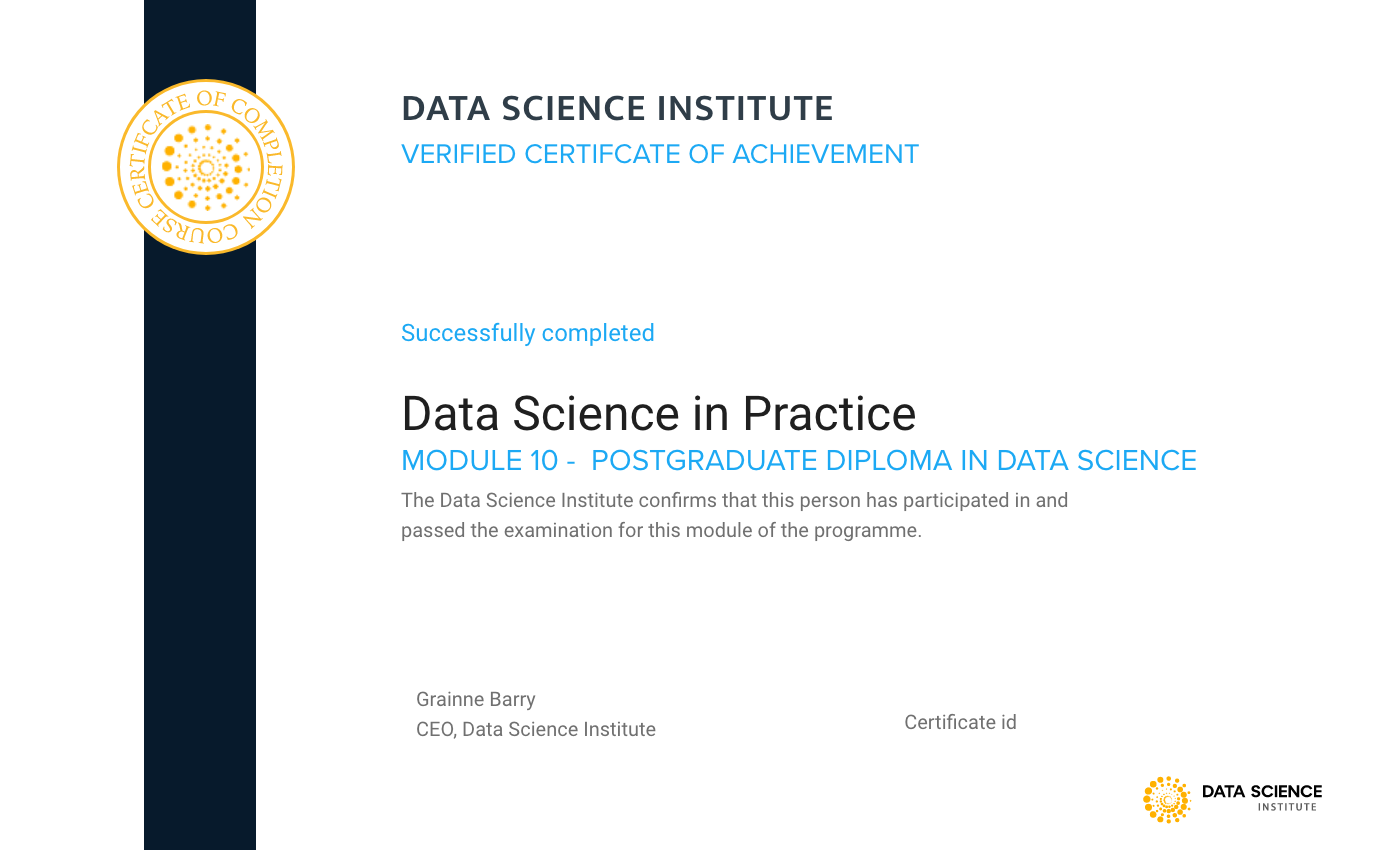 Download

Certificate Brochure
Download Masters Brochure
Find out about our Certifications
Download Diploma Brochure
Postgraduate Diploma in Data Science
ENROLLING FOR MARCH 2022
1950
Subscribe to our newsletter now!
Get weekly updates on live streams, news and more right in your mailbox.
We help you accelerate impact through online education
We are an eLearning platform people trust to get educated and inspired.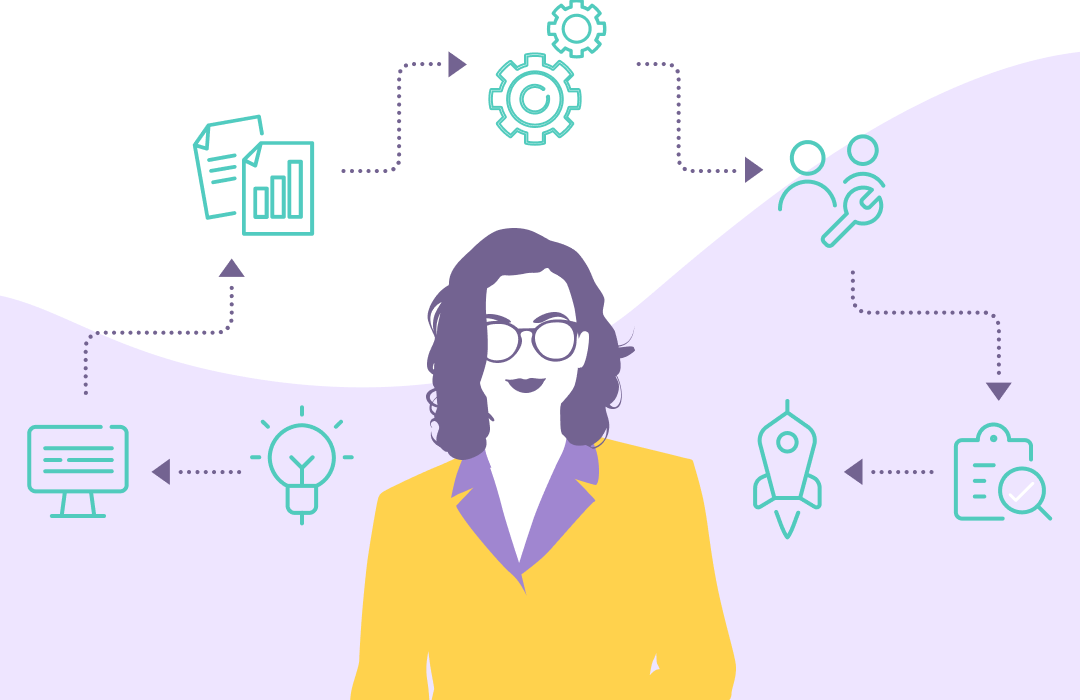 Great offer today!
50% OFF - Describe your offer here... - Use promo code #YYY
Created with