Fundamentals of Predictive Modelling
Empty space, drag to resize
How you should study for this module?
View all video lessons and corresponding slide sets

Practice with the code samples from the lessons

Complete all topics assignments. (Mandatory)

Undertake the case study

Study the exam practice questions before the exam
A good understanding of predictive modelling is an essential part of being an effective data scientist as many business problems are related to successfully predicting future outcomes. This fundamentals of predictive modelling unit provides a strong foundation for predictive modelling and covers the entire modelling process in the context of real life case studies. Many concepts in predictive modelling methods are commonly used in business.
Empty space, drag to resize
In order to complete this module successfully you will need to
Attend the scheduled live classes (or view the recorded session)




Watch all learning content on the platform




Complete all topic assignments




Submit case study answers




Pass the module exam with a minimum grade of 50%



Empty space, drag to resize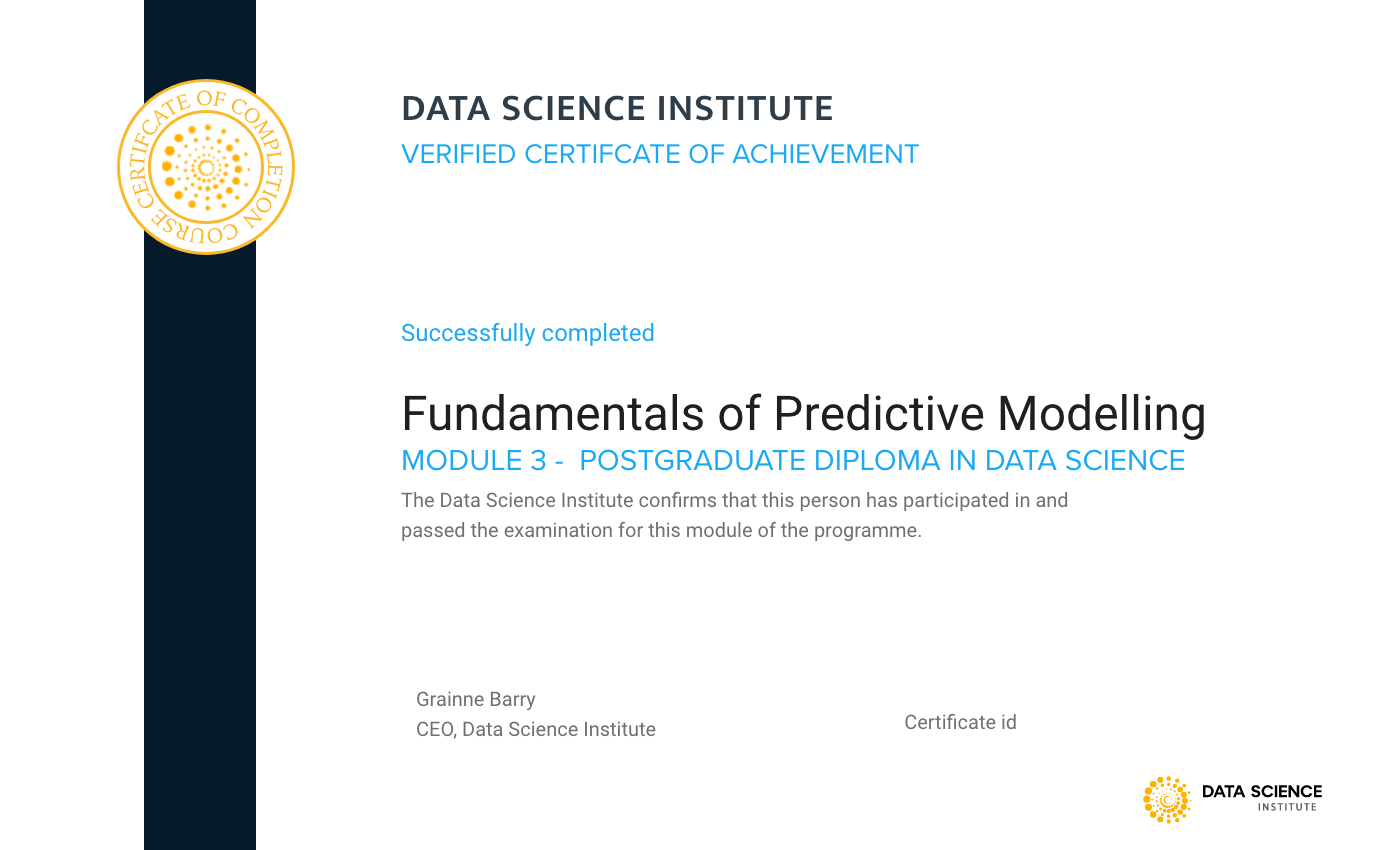 Download

Certificate Brochure
Download Masters Brochure
Find out about our Certifications
Download Diploma Brochure
Postgraduate Diploma in Data Science
ENROLLING FOR MARCH 2022
1950
Subscribe to our newsletter now!
Get weekly updates on live streams, news and more right in your mailbox.
We help you accelerate impact through online education
We are an eLearning platform people trust to get educated and inspired.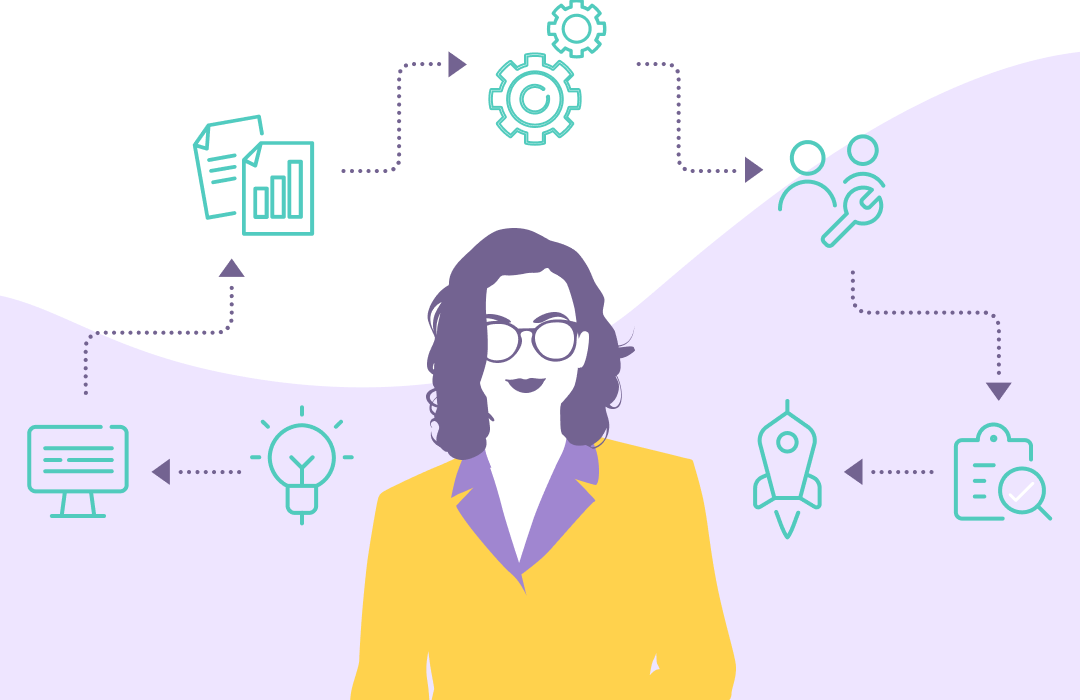 Great offer today!
50% OFF - Describe your offer here... - Use promo code #YYY
Created with